"The Gray Area Collective" is a collaborative music and media group from NJ. During their rise in NJ, "The Gray Area Collective", proves to be the future face of hiphop. Some say they bring the vibe of "Q Tip" while other suggest "Roots" just name a few. "The Gray Area Collective" bring catchy hooks, crazy punchlines and that boom bap sound we all love in hiphop.
The Gray Area Collective was founded In 2020 by N.O.N-Prophet in Kearny NJ. The group stated collaborating with another group called "FourFingerFilet." They began collaborating on projects like "Indica Flower", and "SOPRANOS FREESTYLE" from their debut mixtape "Demos Vol. 1". Which caused a frenzy in NJ as to who they were.
In current times, "The Gray Area Collective", continues to expand the group as they add artists like 18 year old Sandro Winand and 16 year old Matt Forbes. "The Gray Collective" and "FourFingerFilet" consist of Artist such as Non-Prophet, Blacktooth Da God, Al Roach, and Kid Motion. "The Gray Area Collective" brings us to the roots of hiphop as they spit over tracks provided by their engineer, producer, and beat maker RMNS.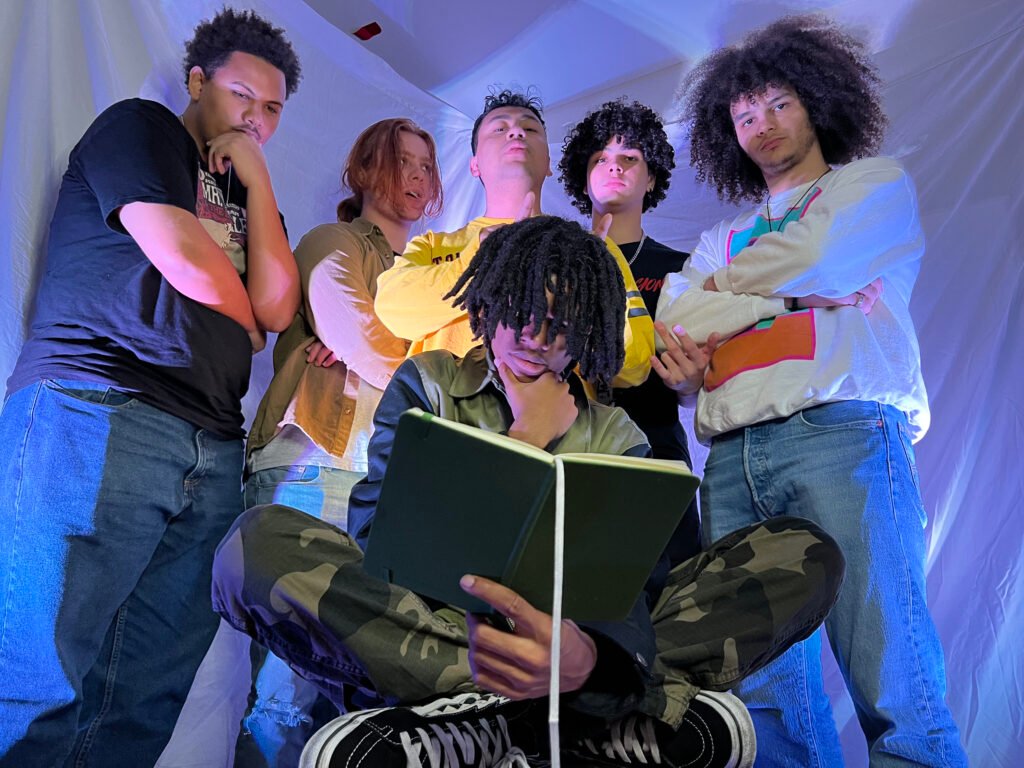 In current hiphop news "The Gray Area Collective" & "FourFingerFilet" are in collaboration again as they will be going into production for music video for their hit song "SOPRANOS FREESTYLE" off their 2022 mixtape, "DEMOS VOL. 1". We look forward to this as this group continues to emerge out of NJ onto the main platform for HipHop.
For Publicity Inquiries for "The Gray Area Collective" please contact "The Misty TV Firm Corporation" via email: themistytvfirm@yahoo.com
The Misty TV Firm Corporation Instagram IG: @themistytv
For Bookings please Email: fourfingerfilet@gmail.com
Spotify: https://open.spotify.com/artist/4SRn01JtrRenk9LrUfyn12?si=UATq5RGXTgWYDvlKTbq3UA&utm_source=copy-link
Apple Music: https://music.apple.com/us/artist/fourfingerfilet/1493317173
Also add at bottom: Gray Area booking and business email: grayareaprod7@gmail.com
FourFingerFilet booking and business email: fourfingerfilet@gmail.com
N.O.N.-Prophet business email: nonprophet05@gmail.com
For all publicity contact The Misty TV Firm Corporation via email: themistytvfirm@yahoo.com