Mariah Carey's 12-year-old twins, Monroe and Moroccan, presented her with the Chart Achievement Award at the 2023 Billboard Music Awards on Sunday, November 19.
Carey, 54, performed "All I Want for Christmas Is You" for the first time at an awards show. Choreographer (and Grey's Anatomy star) Debbie Allen created a stunning winter wonderland of skaters dancing around Carey as she belted out the hit. Monroe and Moroccan, meanwhile, sat off to the side during the performance. They took center stage when Carey received her gold statue.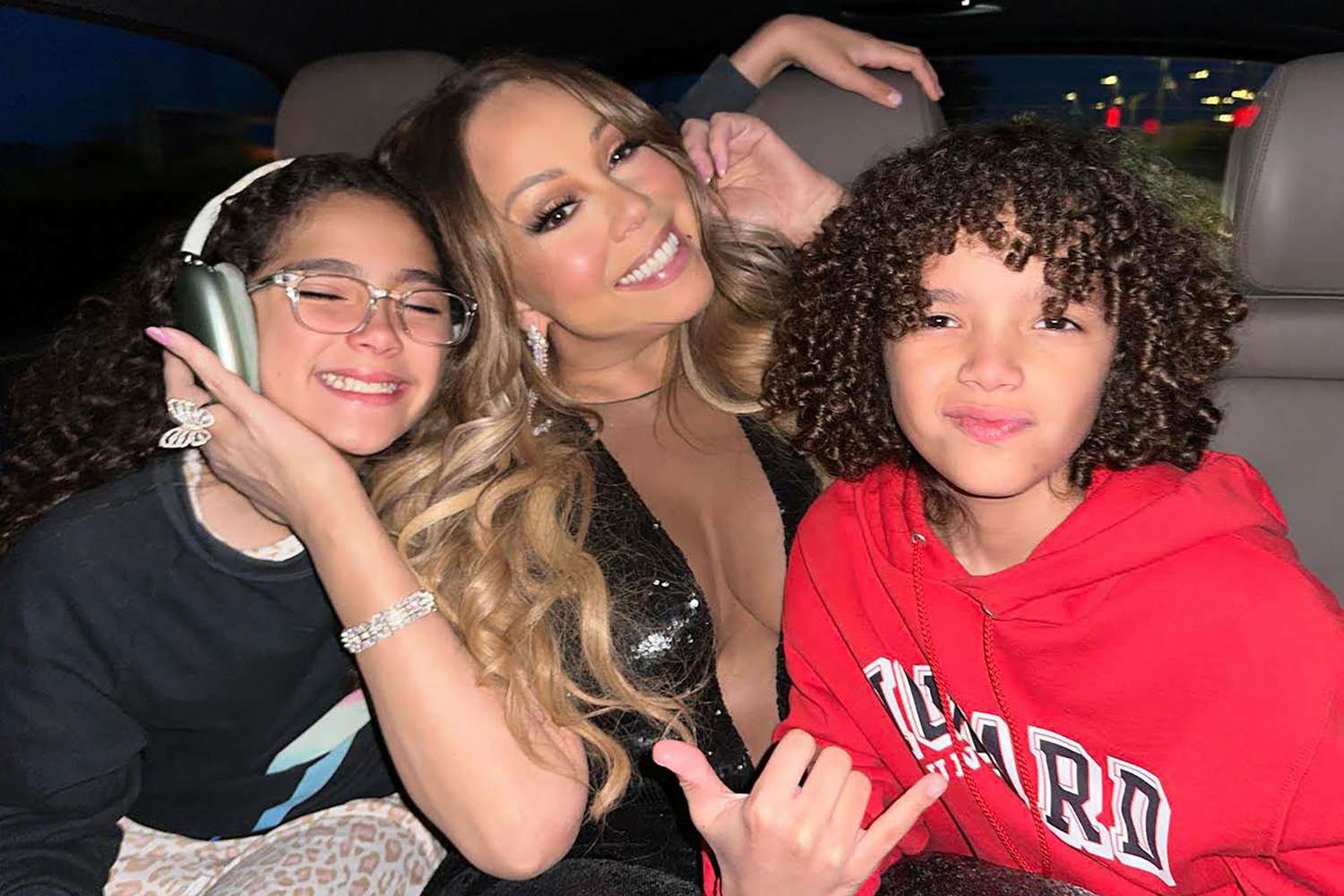 "Congratulations, Mom!" both said as they presented her with the trophy.
"Thank you babies," she said. "Thank you so much. I couldn't ask for better presenters than Roc and Roe. Thank you guys."
The singer, who shares her kids with ex-husband Nick Cannon, touched on her long history with Billboard during her acceptance speech.
"Billboard has been an integral part of my life for a very long time now," Carey said. "Even though I don't acknowledge time, I kind of have to admit that some of my most memorable times in my career are connected to Billboard and the BBMAs. One thing I really have to say that I'm really grateful for is the fact that my fans have been here with me through the hits, through the misses, the No. 1s and the Bubbling Unders."
The award honors her iconic holiday jingle, which has been climbing to No. 1 on the Billboard Hot 100 every year since 2019. The accomplishment is particularly impressive for a song that debuted in 1994.
"I love you so much this award is particularly special to me because the song itself changed my entire life. When I first sat down to write 'All I Want for Christmas Is You,' I never could and imagined I'd be standing here three months later, accepting a special award for it," she quipped, making the audience laugh.