Ma$e may have resolved his long-standing publishing dispute with Diddy, but evidently he hasn't forgotten about another of Puff's alleged misdeeds — namely his rumored ties to 2Pac's murder suspect Duane "Keefe D" Davis.
Keefe D's arrest in connection with 'Pac's 1996 killing came up as a talking point during Ma$e and Cam'ron's sports talk show this week, with special guest, comedian Bubba Dub, calling it the top "trash moment of the week."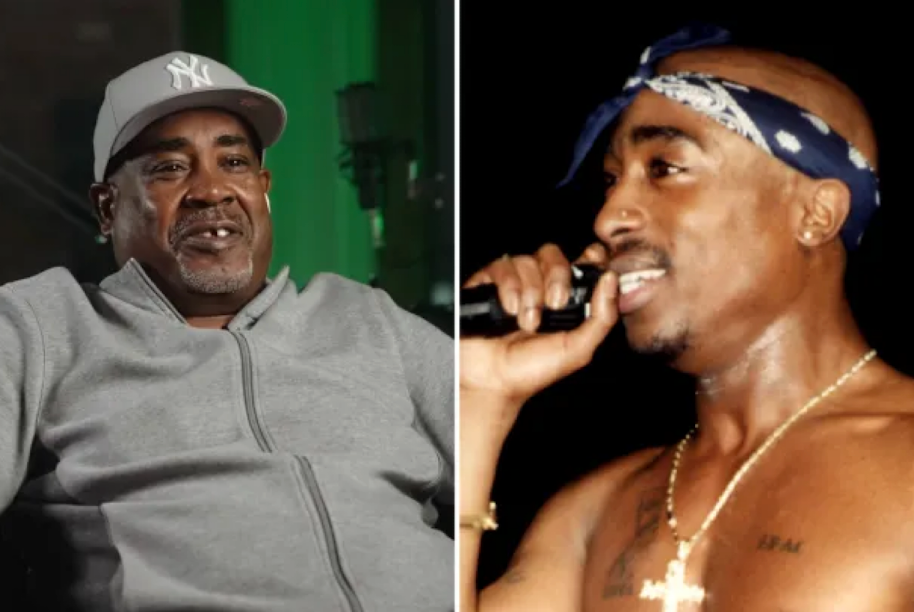 "Wait, where do I know that name from? That name sounds familiar," the former Bad Boy rapper sarcastically asked, prompting surprised laughter from his Dipset co-host.
After Ma$e doubled down on his faux-ignorance by asking the question again, Bubba Dub played along with the joke by replying: "Yeah, you know!"
"No, for real. I don't know what you talking about," the Harlem native pleaded in deadpan fashion, to which Bubba answered: "Baaaad Boyyyy" while hitting Puff's signature Diddy Bop in his chair, sending Cam'ron into hysterics.
When Bubba Dub explained for viewers that Keefe D has been accused of orchestrating 2Pac's murder, Ma$e feigned surprise by replying: "Ohhh… that's crazy."
The room then fell silent as he said: "I pray 2Pac gets justice whoever is involved," prompting Cam'ron to throw his hand up and shake his head while laughing.
"I don't even mean that in no joking way," Ma$e added.
Diddy's alleged connection with 2Pac's murder largely rests on comments made by Keefe D during his police confession in 2008. He claimed that he had discussed a $1 million deal with Puff in the mid '90s to kill both 2Pac and Suge Knight.
The South Side Compton Crip told detectives that Diddy told him during a meeting at Greenblatt's Deli in Los Angeles that he wanted to "get ride of them dudes."
After 2Pac's murder in September 1996, however, Keefe D said that the South Side Compton Crips never received the alleged $500,000 payment from Puff.
Authorities, it should be noted, believe the drive-by shooting that killed 'Pac was "retribution" for Keefe D's nephew Orlando Anderson, who was attacked by the All Eyez On Me rapper and his entourage inside the MGM Grand in Las Vegas hours before.