During a new episode of The Kardashians, which started streaming on Thursday, July 6, Kim Kardashian and Kourtney Kardashian finally addressed their ongoing feud over Dolce & Gabbana — and came to the conclusion that their relationship never fully recovered after their physical fight in 2020.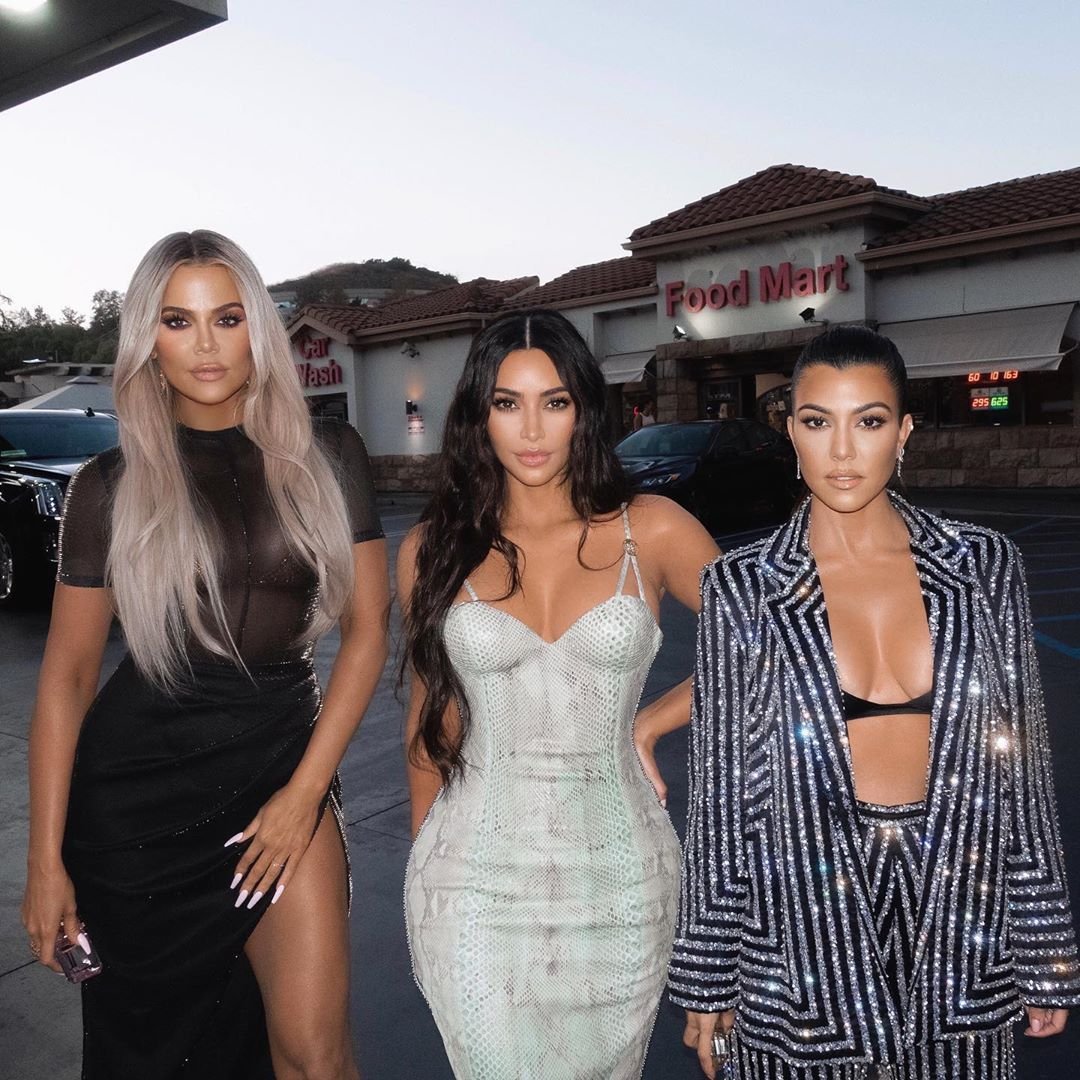 "There is this underlying weirdness that's not spoken [about] because of this," Kourtney, 44, said after claiming that Kim, 42, planned a collaboration with the Italian fashion brand behind her back. "It feels awful that my sister used my wedding as a business opportunity. She chose the money over me. That's why she never truly asked me. It's not that she forget to ask me or thought that I wouldn't care. I don't think she knew what to do if my answer was no."
Kim, however, argued that the distance between her and Kourtney started years before her professional venture with Domenico Dolce and Stefano Gabbana.
"We don't even hang out as much anymore. None of us do. We haven't had a family dinner in who knows how long. I don't know if it is just this. It has been like this since we literally fought in Khloé [Kardashian]'s old house. It started there," the Skims founder noted. "But then you have been in Travis [Barker] land."
In response, Kourtney admitted that the siblings were in different places in their lives, adding, "That doesn't mean we can't do things together."
Fans of Keeping Up With the Kardashians watched the duo reach a boiling point during season 18, which aired in 2020. Kim and Kourtney came to physical blows after fighting about the Lemme founder's work ethic but seemingly moved on until their drama in season 3 of The Kardashians.
"I swear to God, I'll punch you in your face," Kim told her sister at the time, who replied, "So do it."
Khloé, 39, meanwhile, attempted to stop the fight before Kourtney dug her nails into Kim's arm. "How f–king old are you?" Kim asked amid the onscreen argument.
Kim and Kourtney seemingly reached a temporary truce as they refocused their attention on filming The Kardashians.
"The daily stuff to where I had the rage inside to scratch my sister or whatever, in the fight, I probably blacked out. … I felt like it was an intense time," Kourtney said on a 2022 episode of the "Not Skinny But Not Fat" podcast. "I think some of us more than others feel the need to distance sometimes or just do our own thing, have our own thing. I love to keep my little bubble and as they say, 'Protect your energy.' And I just like to be in my own little world and enter it when I choose and then slip back in."