Introduction:
In the ever-evolving landscape of contemporary music, the artist Smokee Whine has emerged as a rising star, captivating listeners with his unique sound and infectious energy. With a seamless fusion of genres and thought-provoking lyrics, Smokee Whine's music not only entertains but also serves as a powerful source of motivation and inspiration for his growing fan base.
Unleashing Boundless Creativity
Smokee Whine's music is a sonic tapestry that weaves together elements of hip-hop, R&B, and soul, forming a mesmerizing blend that transcends boundaries. His ability to seamlessly transition between genres reflects his artistic versatility and creative vision. Each track is a carefully crafted masterpiece, with meticulously layered beats, compelling melodies, and soul-stirring harmonies. Smokee Whine's music is an invitation to explore uncharted territories, where he fearlessly experiments with sounds, pushing the boundaries of conventional music and delivering an unmatched listening experience.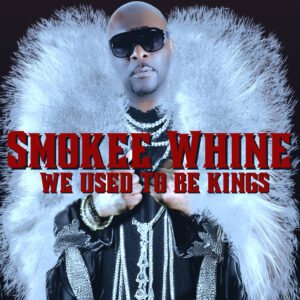 Thought-Provoking Lyrics:
Beyond the captivating melodies, Smokee Whine's lyrics delve into the depths of the human experience. He fearlessly tackles universal themes such as love, heartbreak, personal growth, and social issues. With his poetic storytelling, Smokee Whine effortlessly connects with his audience, touching their hearts and minds. His words possess a relatability that resonates with listeners, making them feel understood and inspiring them to embrace their journeys.
Here are some of the things that make Smokee Whine unique:
His unique blend of trap, R&B, and soul
His catchy melodies
His clever lyrics
His infectious energy
His willingness to experiment with different sounds and styles
His authenticity
Here are some of Smokee Whine's most popular songs:
"Take You Home"
"Rise to the Top"
"We Used to be Kings"
"You Are Art"
"Gimmie My Soul Back"
"Stay"
"Running Away With Me"
"Hustler's Life'"