Artist Name: BROWN ON THE BEAT
Song Title: TOP OF THE WORLD
BROWN ON THE BEAT, the rising star of hip-hop, just released their new single "Top of the World". The song is a tribute to the golden era of hip-hop, with nostalgic elements woven into the beats while keeping it fresh and current. With a euphoric and uplifting beat, "Top of the World" is poised to become an instant classic.
BROWN ON THE BEATS has always been known for their musical prowess, and "Top of the World" showcases their talents in full force. The smooth flow and resonating vocals of the song will make it a favorite among listeners of all ages. As BROWN ON THE BEATS states, "This is the song that revived hip-hop."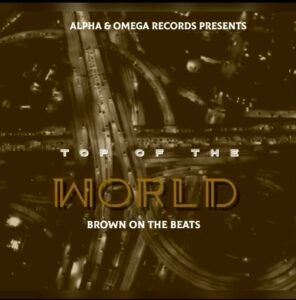 "Top of the World" is a true hip-hop anthem that captures the essence of the genre's early days while adding a modern twist. The song's infectious beat and uplifting lyrics will have listeners nodding their heads and feeling inspired. It's the perfect song for anyone who's ever had a dream and wanted to chase it to the top of the world.
BROWN ON THE BEATS is excited to share "Top of the World" with their fans and the wider hip-hop community. The song is a testament to their love for the genre and their commitment to keeping it alive and thriving. With "Top of the World," BROWN ON THE BEATS is sure to cement their place as one of the most exciting artists in hip-hop today.
Instagram: https://www.instagram.com/brownonthebeats/
Twitter: https://www.alphaandomegarecords.com/producers-panel-rkb